Microsoft Certified IT Professional (MCITP)
Keep you skills up to date, increase your value to employers and clients, and get recognised among your peers. Update to the latest Microsoft certification MCTS and MCITP
Combinations of different MCTS with Professional level exams lead to the higher level certifications MCITP. Again there are many MCITP courses ranging from Database development to Server administration. The MCITP will distinguish you as an IT professional with the latest skills and proven job-role capabilities to work effectively with a comprehensive set of Microsoft technologies.
As Microsoft continues their transition to the latest technologies such as Server 2008 and SharePoint, the MCTS and MCITP certification will become demanded more by employers. Especially the companies looking to take advantage of the additional business functions that the software is designed for.
It always important to keep up to date with the latest technologies and the MCTS and MCITP will showcase your skills ate the forefront of technology.
Our message to you is clear; Complete satisfaction or your money back.
Try our full course for 7 days with NO obligation or long term contracts.
Pass your exams, guaranteed.
Get the latest certification to instantly improve your value and skills.
Receive 24/7 support with qualified trainers.
Fast Track through the course with your existing knowledge.
14 Day 100% No Quibble Money Back Guarantee.
Are you new to IT?
For those that are new to the IT industry or are looking change or start a new career you will be interested to find out the MCITP may not be the best course to start with. Microsoft recommends a minimum of 12 months experience with Microsoft servers and networks, if you don't have this you will see that our Career Packages, that includes our job guarantee, the best place to start.

We offer the following MCTS courses, for more information on study times, pre-requisites and salary follow the links.
If you are not sure which course is best for your career click here
Our online study package includes;
Flexible online course

that can be studied any time, anywhere.

Flash-based instructional demonstrations

applying course concepts to help students understand networking topics

24/7 Online mentor support

with qualified trainers – ask unlimited questions day or night

Real time exam preparation guides

– practice tests to make sure you pass your exams

Exercises

that allow learners to practice in the actual application being studied

Supplied sample files

include sample documents, application files, programs, and programming code that enable learners to practice with these files, enhancing the learning experience

Courses challenge the learner with a variety of question formats

, including multi-step simulations, true/false, multiple choice, and fill-in-the-blank. All helping to speed up the learning process

Find-A-Word

allows learners to look up an unfamiliar term in the Glossary, on the Web, or in a dictionary. In addition, it lets them find other occurrences of the term in the same course.

Instructional audio with graphics

highlighting key points.

By contact us today we will show you how to;
Start with a no-obligation free trial
Instantly improve your value in the workplace and to customers
Accelerate your study time with your existing knowledge
Use our easy to follow, simulation based courseware.
Pass your exams, Guaranteed!
We have trained course advisors that will assist you in finding the right course. Assessing your current skills and showing you how our training will help you reach your career goals. Find out how our system works and will benefit you immediately, and how you can get started today on a free trial!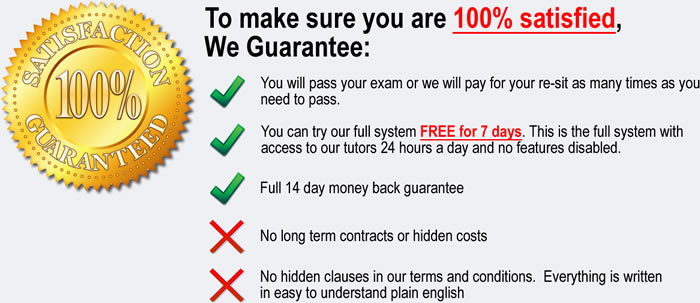 Complete your details in the form below and we will show you exactly how our online training and careers system works.
Microsoft Certification © 2008.
Please Note: We are not Microsoft. We are a training company that provides training materials and classes to gain your Microsoft certification.